Co-Curricular and Extra Curricular activities at St John's College aim to enhance the academic, artistic, cultural, sporting and personal pursuits of all students.
We encourage students explore and promote their talents, interests and natural abilities with like-minded people. Participation in these activities are an important part of any good educational program and students who take part in activities and programs outside of the boundaries of a typical classroom tend to have higher academic results, better attendance rates and fewer social and emotional problems.
St John's College is dedicated to educating and shaping the whole person in conjunction with our focus on academic excellence. We have worked hard as a whole school to build strong and ever-changing programs that we believe meets the creative needs of today's young people.
Music
Our flourishing music department in conjunction with external music tutors provides one-on-one and small group tuition that gives students the opportunity to learn instruments such as keyboard/piano, guitar, bouzouki, drums, violin and vocals. Students regularly perform during college assemblies, cultural and house events.
Sports
Sport plays an essential role of school life for students at St John's College. The inter and intra school sports program offers all students the opportunity to participate in a wide variety of sports and caters for various abilities. The College is an active member of the Darebin Division SSV program for both junior and senior schools. Students represent the school in many competitions such as Soccer, Swimming, AFL, Volleyball, Basketball, Netball, Cross Country, Futsal, Athletics and Table Tennis. In addition, senior students have the opportunity to compete in the annual Greek Orthodox Archdiocese of Australia National Sports and Creative Arts Event.
Students are trained by specialist internal and external coaches that ensure students are prepared both physically and mentally. The College also has an affiliation with SNAP fitness trainers who work closely with students in the areas of high performance.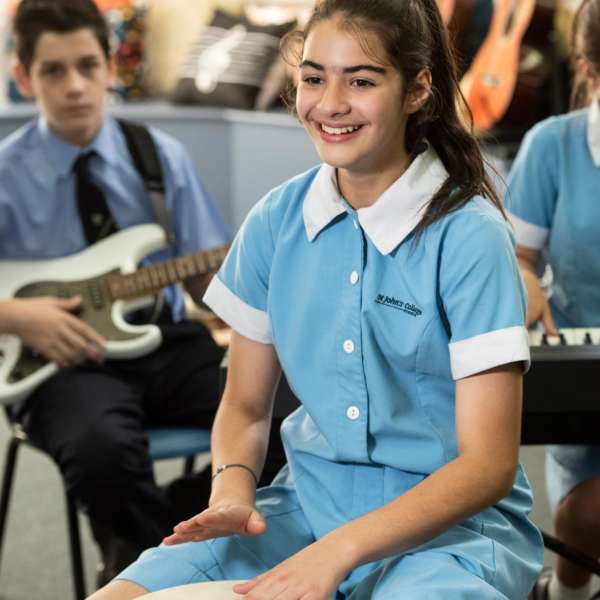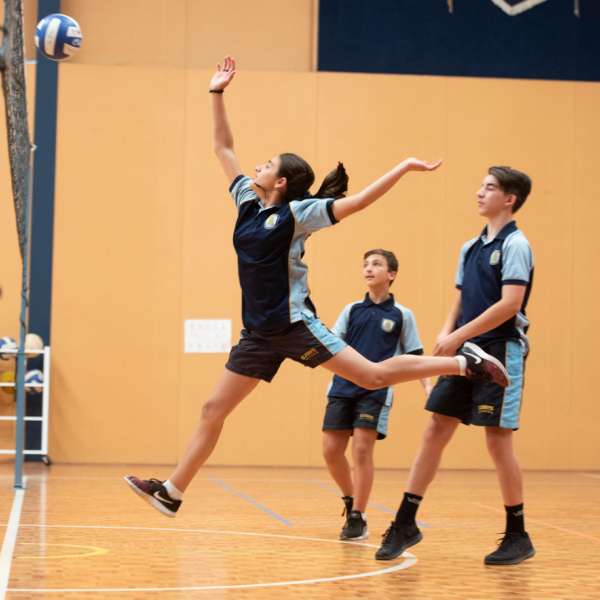 Camps
Our strong camps programs are an extension of the classroom and viewed as an integral part of the school curriculum. They give students and teachers the opportunity to move learning experiences into different environments. Cognitive, coping, physical and social skills are fostered in supportive and in most cases outdoor environments. Students undertake many new skills during the camps such as:
Canoeing
Hiking
Mountain bike riding
Beach activities
Raft building
Bouldering
High and low ropes courses
Orienteering
Zip lines
Farming
Archery
Initiatives
The camps program overview:
Year 2

 

School sleepover.
Year 3 & 4
3 day, 2 night camp:
Camp Manyung-  Mount Eliza
Campaspe Downs- Kyneton
Years 7 & 8
5 day, 4 night:
Camp Coolamatong- Bairnsdale
Waratah Beach Camp- Waratah Bay
Years 9
Explore Week
Greek Orthodox Archdiocese of Australia National Sports and Creative Arts Event.
Year 9 Explore Week
The Year 9 'Explore Week' program at St John's College is designed to engage student learning outside the normal classroom environment. It consists of a week of excursions and incursions that provide students with an opportunity to develop the knowledge, skills and capabilities required for lifelong learning and informed citizenship. The program has been developed to incorporate curriculum content that focuses on Learning Areas and Capabilities in accordance with the Victorian Curriculum.
Year 9 is an important year in Pathways Planning. Familiarising students with the attributes and skills necessary to fulfil their aspirations.
The 'pathways work' that students complete leading up to, and during Explore Week is part of a program that reflects the goals of the Victorian Careers Curriculum Framework, designed to assist young people to:
Understand and manage influences relating to career planning and lifelong learning.
Develop skills, knowledge and capabilities to make career decisions.
Apply their learning to achieve educational and career aspirations.
Build resilience in their capacity to manage change throughout their lives.
Throughout the week, students visit local places like La Trobe University-Bundoora and Melbourne Polytechnic in Preston to discover pathways that are on offer in the local area. They also travel to the city via public transport to visit places of interest and learn about Melbourne's history and what it offers. These experiences assist students to develop responsibility, teamwork and rational thinking.
External Academic Competitions
Each year a number of our students participate in a range on external academic competitions both local and national. They are a terrific opportunity to both extend and challenge. Some of the competitions include:
The Australian Mathematics Competition
Science talent search
Melbourne University Mathematics Competition
Australian Science Innovations Big Science Competition