The St John's College VCE Program focusses on optimising learning outcomes for all VCE students. We offer a robust educational experience that provides students with the opportunity to excel in their chosen field. The cornerstone of our VCE program is a 'Three Way Partnership' between students, parents and teachers.
A robust academic experience
Our Senior Years Program provides an academically robust environment for our years 10- 12 students. During the Senior Years Program, our year 10 students embark on an exciting phase of their senior secondary education, while our year 11 and 12 students undertake their Victorian Certificate of Education (VCE). The College offers a broad selection of VCE subjects which allows each student to pursue their existing passions, and set up pathways that lead to university and career opportunities in their chosen field.
Building self-esteem and self-confidence
Every aspect of our Senior Years learning program is designed to bring out the best in our students. We place great emphasis on independent thought and we aim to develop students who will who lead by example and make a difference in our community. Leadership, cultural enhancement, and debating are all central parts of our extended curriculum, for Senior Years students.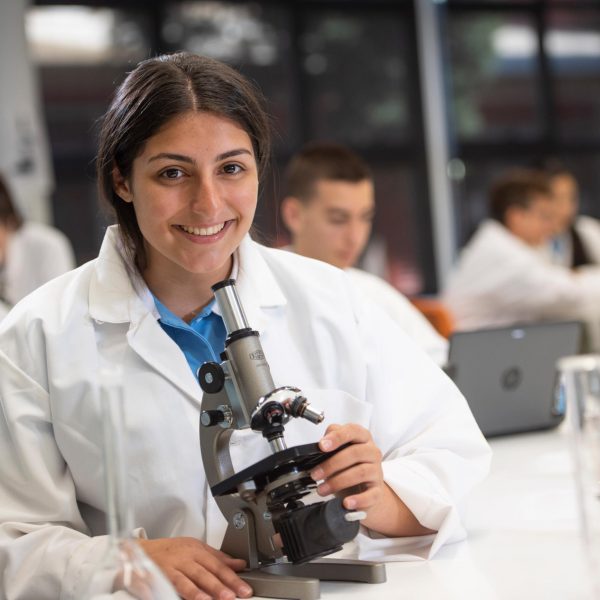 Curriculum
Senior Years Curriculum
Every aspect of our Senior Years learning program is designed to bring out the best in our students. It encourages them to think for themselves and makes room for them to explore and test their individual interests and future career paths.
We encourage every student to develop his or her own talents and abilities across a wide range of interests. Our curriculum has been especially designed to capture the interests and passions of students at this stage of their learning journey.
Year 10 Curriculum
Core studies in Year 10 include; English, Mathematics, Science (Biology, Chemistry and Physics), History, Geography, Greek, Physical Education, Health Education, and Religious Education. Students may also select from a range of semester length elective units including; Sport Development, CSI, The Law, Business and You, Money and Maths, Digital Arts, and Creative Writing. These elective units allow students to explore strengths, interests and preferences before committing to a VCE study.
Careers
Our Senior Years students are provided with focused career counselling services which help them define their journeys beyond VCE. Students in Year 12 are also guided through the VTAC application process which is required for them to gain entry into their chosen tertiary course.
Work experience
Work Experience is compulsory part of the Senior Years program. It is offered in year 10 and requires students to independently find a work placement and complete 5 days of full-time experience in the industry of their choice. This experience gives students an introduction to the world of work.