St John's College aims to provide the best possible facilities to enhance student learning and experiences. Building is currently underway for our state of the art Centre for the Environment, Technology and Sustainability which will be a first for the region.
Science Building
The science building, is the newest addition to St John's College. This outstanding building has been designed to signify the importance and focus science and Environment, Technology and Sustainability. There are three specialist science areas including Physics, Chemistry and Biology laboratories. Learning spaces are interconnected and allow for a large range of teaching and learning possibilities, with the latest learning technologies integrated into each classroom.
Primary Adventure Playground
The Primary Adventure Playground invites creative, collaborative and imaginative play for primary children. The colourful playground is a lunchtime favourite for our junior school students. It encourages children to develop their imagination and teamwork skills through play.
Creative Arts
Our Art Centre houses our Art, Design and Visual Communication classes. Student work is showcased via our annual Art show for parents and the school community. It's ongoing success is a testament to the creativity of our students and the dedication of our staff.
Junior School Multipurpose Hall
The junior school multipurpose hall provides a welcoming space for primary school events and performances. It is also a wonderful venue for a public meetings, dance lessons and lunchtime activities for students.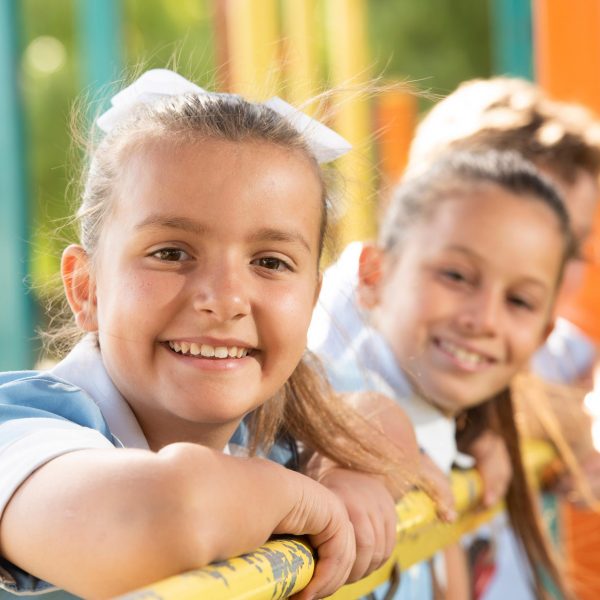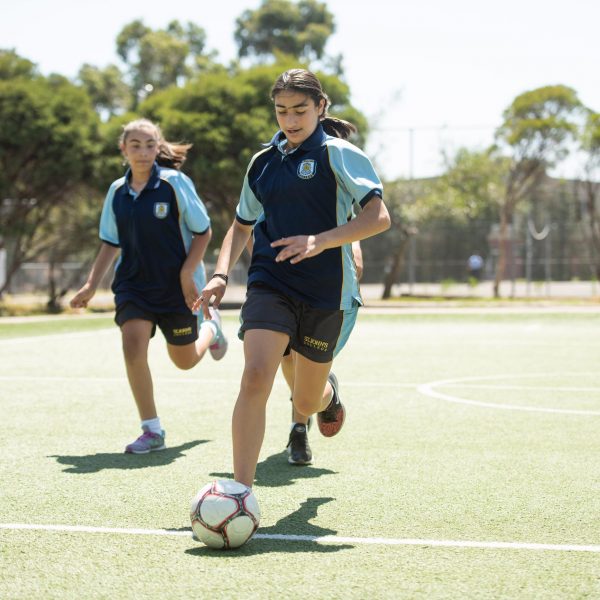 Sports Centre
Our sports facilities include a fully equipped gym and ample outdoor ovals for the delivery of a wide range of sports. Students have the choice of playing a variety of sports, such as soccer, hockey, netball, softball, basketball, cricket, football and tennis. Our sports centre also provides a wonderful space for whole of school activities and community sporting groups.
Library
St John's college has a well-equipped Library which enhances the School's focus on independent thinking and information literacy. Located within the heart of the school, the library includes:
Use of the latest technology, including video conferencing facilities for collaborative learning
An outstanding range of non fiction books and resources which complement the curriculum
A diverse range of fiction books which enhance an enjoyment of literature
A  vibrant and stimulating learning environment with group learning spaces
A welcoming and comfortable atmosphere
Friendly and helpful staff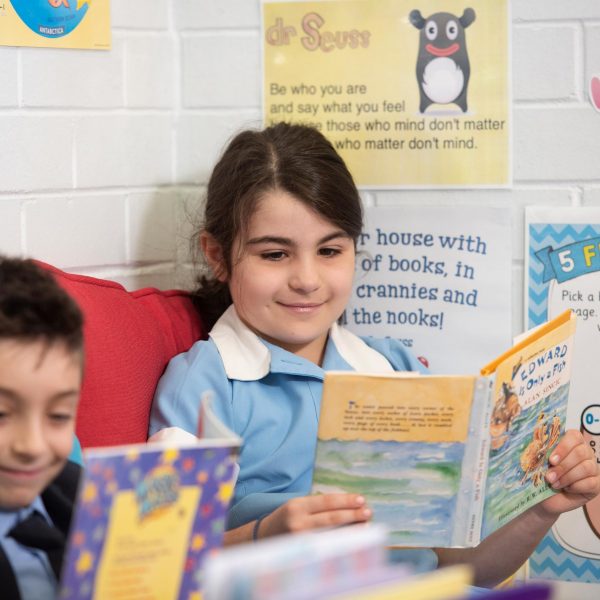 Learn Strategies Centre
For students who require additional learning support, St John's College Preston operates a Learning Strategies Centre. The main aim of the Learning Strategies Centre is to promote positive learning outcomes for all students across all learning areas, with a specific focus on literacy and numeracy.
Our key learning and support goals include:
Working with individual students and teams to improve academic achievement.
Identifying specific learning and assessment strategies for students with additional educational needs.
Assisting with planning, preparation and delivery of effective learning and teaching programs to improve learning outcomes.
Providing intervention at whole school, small group and individual student level for underachieving students, including students with learning disabilities.
Collaboratively plan and support teachers in assessing and monitoring the progress of underachieving students .
Where possible provide expertise, support and professional development at whole school, small group and individual teacher levels to support improved student achievement.
Providing support and advice on the teaching of students with learning disabilities.
Working collaboratively with other specialists (e.g. guidance officers, speech language pathologists) to coordinate services which improve students' learning.
Developing collaborative and productive partnerships with school staff and members of the wider school community in order to improve student educational outcomes