Principal Bulletin, Term 3, Week 6, 2021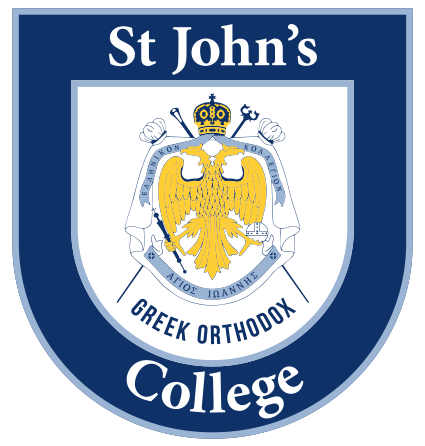 22nd August 2021
Dear St John's College Community,
Orthodox Prayer for Mental Health
O Master, Lord my God, in Whose hands is my destiny: Help me according to Thy mercy, and leave me not to perish in my transgressions, nor allow me to follow them who place desires of the flesh over those of the spirit. I am Thy creation; disdain not the work of Thy hands. Turn not away; be compassionate and humiliate me not, neither scorn me, O Lord, as I am weak. I have fled unto Thee as my Protector and God. Heal my soul, for I have sinned against Thee. Save me for Thy mercy's sake, for I have cleaved unto Thee from my youth; let me who seeks Thee not be put to shame by being rejected by Thee for mine unclean actions, unseemly thoughts, and unprofitable remembrances. Drive away from me every filthy thing and excess of evil. For Thou alone art holy, alone mighty, and alone immortal, in all things having unexcelled might, which, through Thee, is given to all that strive against the devil and the might of his armies. For unto Thee is due all glory, honor and worship: To the Father, and to the Son, and to the Holy Spirit, now and ever, and unto ages of ages. Amen.
http://www.saintgregoryoutreach.org/2012/02/orthodox-prayer-for-mental-health.html
ARE YOU OK DAY – Sept 9th
Never has mental health and wellbeing been more important than now.  For ARE YOU OK DAY we are asking you – our community – for ideas about how we reach out to others in these difficult times.  The question is: what would you tell someone who is not feeling OK?  Ms Pradhan and Mr Gregory are then going to take our ideas to write an original song from our community to all Australians.  Information will be on SEQTA about how to participate in this event.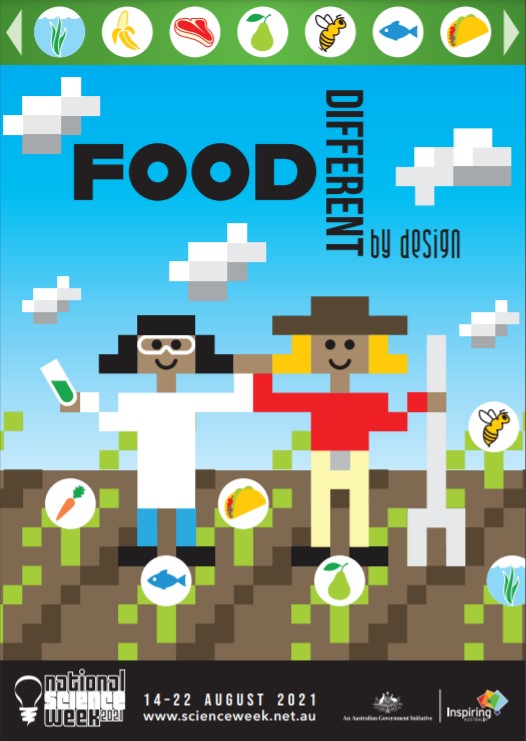 Science Week
Thank you to Ms Richards who has adapted Science Week activities.  We know that it is important our students learn how to think scientifically.  The school theme for National Science Week 2021 is Food: Different by Design. It honours the United Nations International Year of Fruits and Vegetables and the International Year of Creative Economy for Sustainable Development.  We hope that the students enjoy the adapted activities as they roll out over a longer period of time.
Online Learning – repeated
Please refer to SEQTA for all instructions about online learning.  Please contact our Head of Junior School – Mrs Evangelakos, or our Head of Senior School – Mrs Sarigianoglou, if you need assistance or support.  Feedback is welcome so if you need more (or less) work from teachers for your children please let them know.  All families have different expectations and capacity to assist students; we are happy to make adjustments if they are required.  Please see the SEQTA notice board for information on health and wellbeing services/information.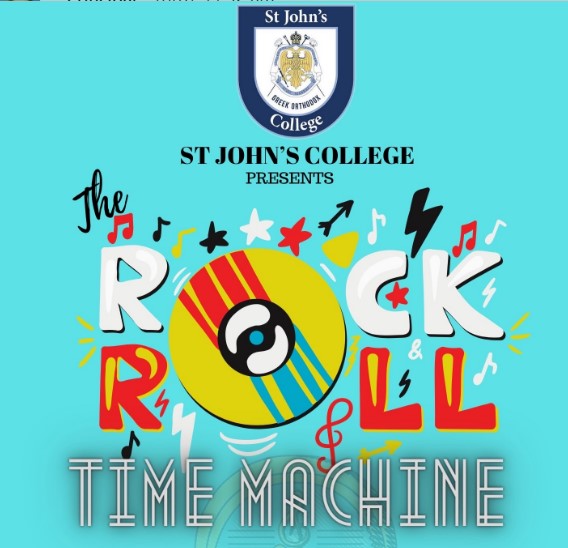 Production News
The very talented Ms Anesti has created fantastic padlets for each JS class with music, lyrics and dance moves so the children can start preparing for our production.  The concert is postponed until TERM 4.  We are planning for a restriction friendly version of the event.  Stay tuned for further information in coming weeks.
Rock and Roll Time Machine Promo
Term 3 Events
We are making changes to planned events in response to health and safety requirements/pandemic circumstances.  Please take note to changes to the school production due to the pandemic.
Olympic Parade and Mini-Olympics – cancelled
Year 9/10 Camp – cancelled
Year 5/6 Camp – cancelled
JS Swimming Program – cancelled
GAT for students undertaking VCE subjects –postponed, date TBC
Senior School Formal at Tabor Function Room (Year 10 to 12 Students) – postponed
Science Week – adapted
Book Week – postponed
Father's Day Stall – postponed
School Production Prep to Y7, band and cast – postponed
17th Sept – Last Day of Term 3
26th Sept to 10th Oct – 200 Years Greek Independence Exhibition – TBC
Take care everyone, stay safe and well.
God Bless,
Mrs Anna Urban
Principal