Principal's Bulletin Term 4, Week 2, 2021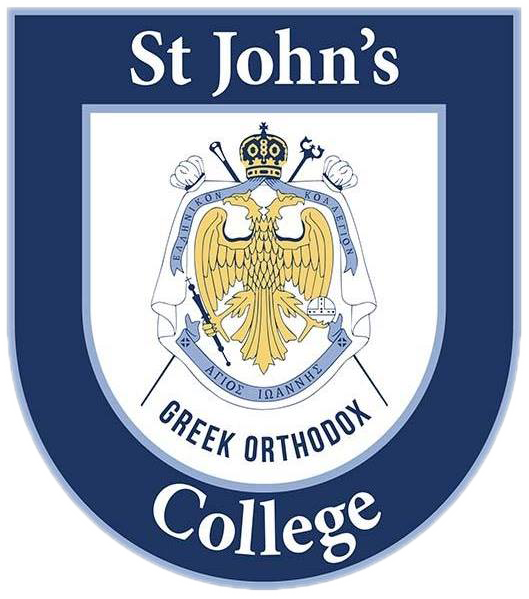 Dear St John's College Community,
ARE YOU OK? Song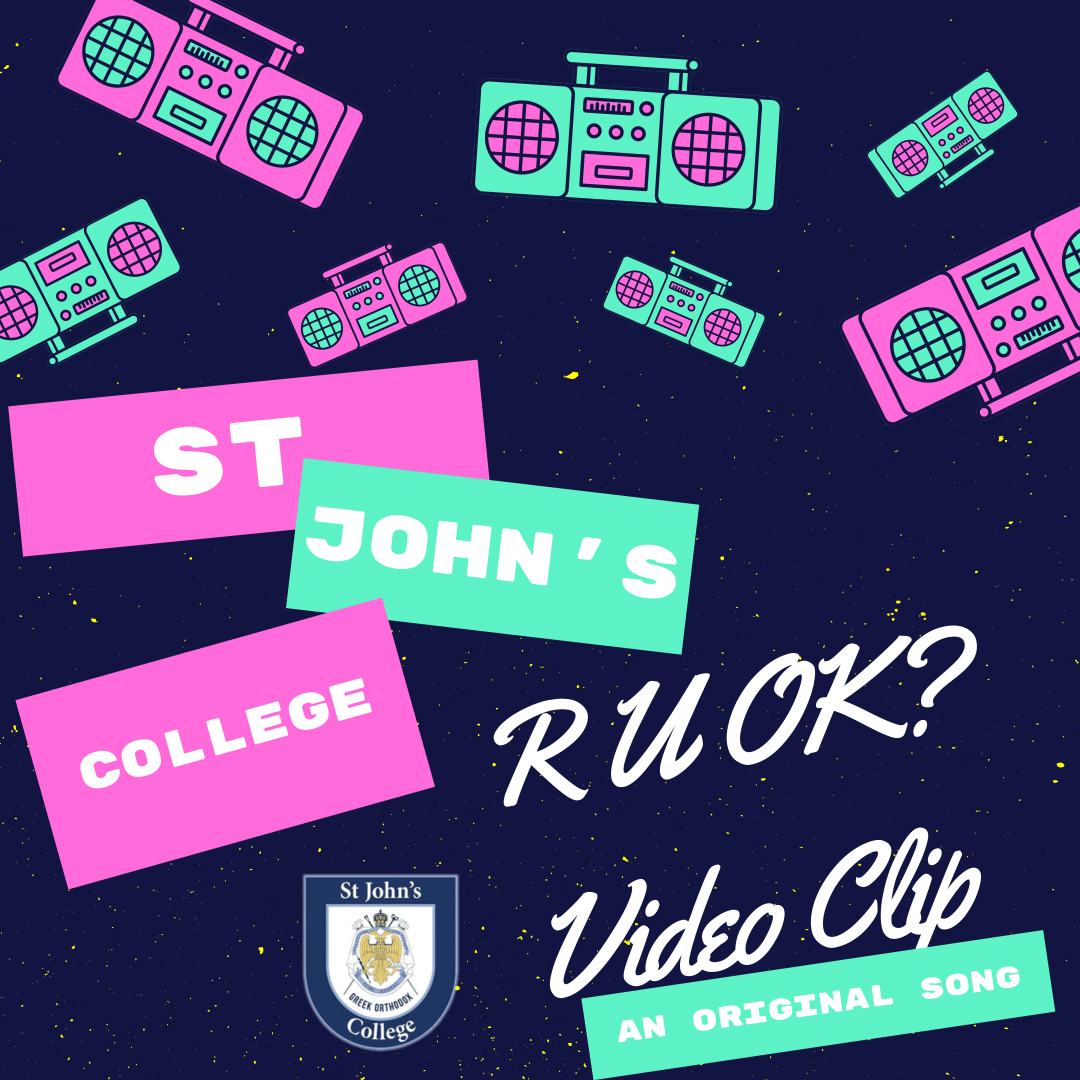 Thank you to everyone for contributing to our whole school R U OK song. Ms Pradhan and Mr Gregory, along with our instrumental music teachers, have nearly finished laying down the track.  Your next task is to film yourself singing, playing along and dancing to the song.  All of the information; the backing track, costume ideas, logistics, and how to record are all found here.  Follow the instructions (link also on SEQTA); upload your video and then Ms Pradhan will create the video.  We will launch our song on Oct 27th which is International Children's Day Australia.  If anyone you know is NOT OK encourage them to get help:
Kids Helpline 1800 55 1800
Lifeline 13 11 14
Seek help from your Spiritual Father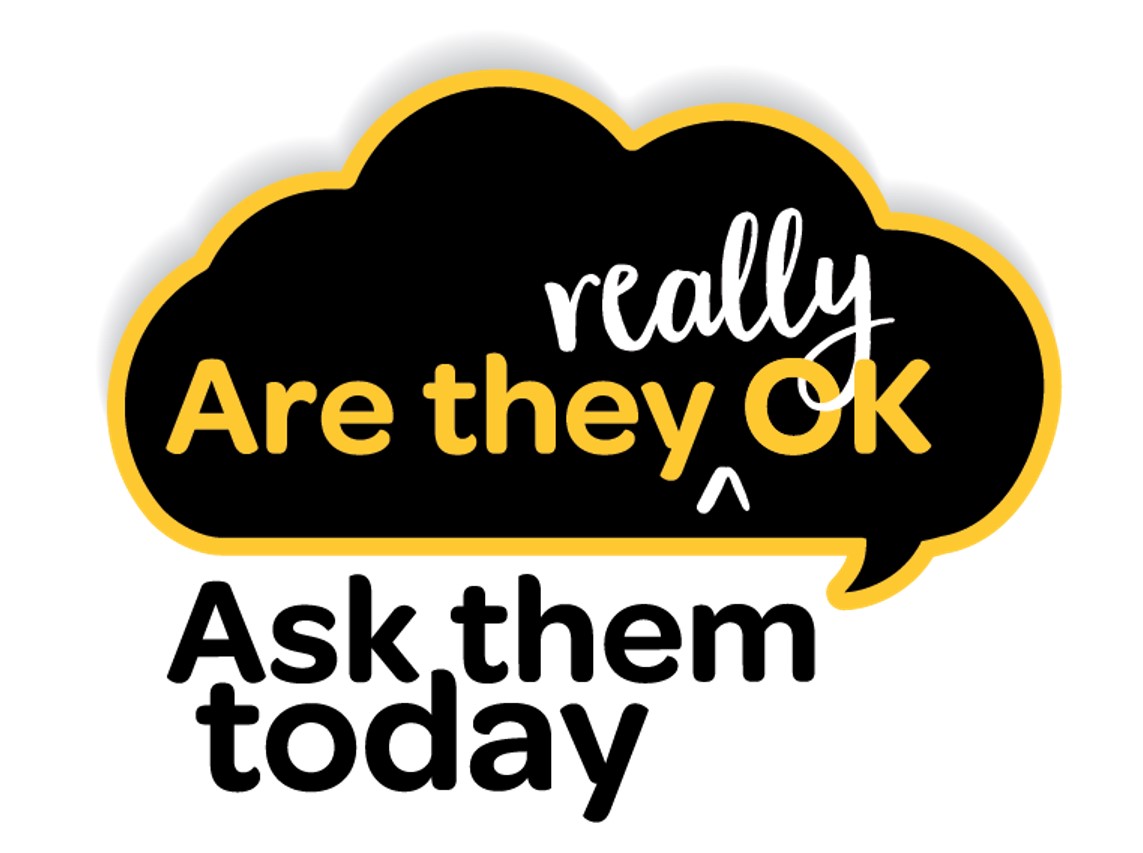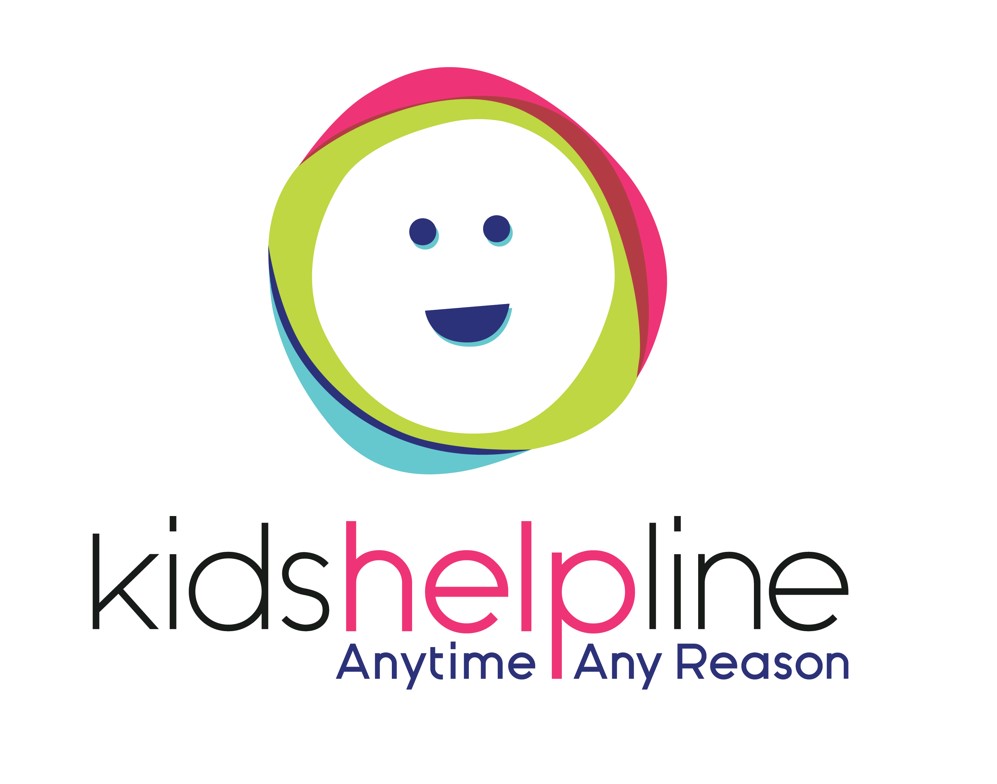 Enrolment
I am delighted to announce that in 2022 we will have two Foundation classes and two Year 7 classes.  The renewed interest and trust in the College is reflective of the strong academic program we offer our students as well as our safe and nurturing learning environment, Orthodox education and Greek language instruction.  I
thank our expert teachers who know how to maximise student engagement and achievement.  I also thank Ms Drougas and Ms Sanelli for their excellent work around enrolment processes.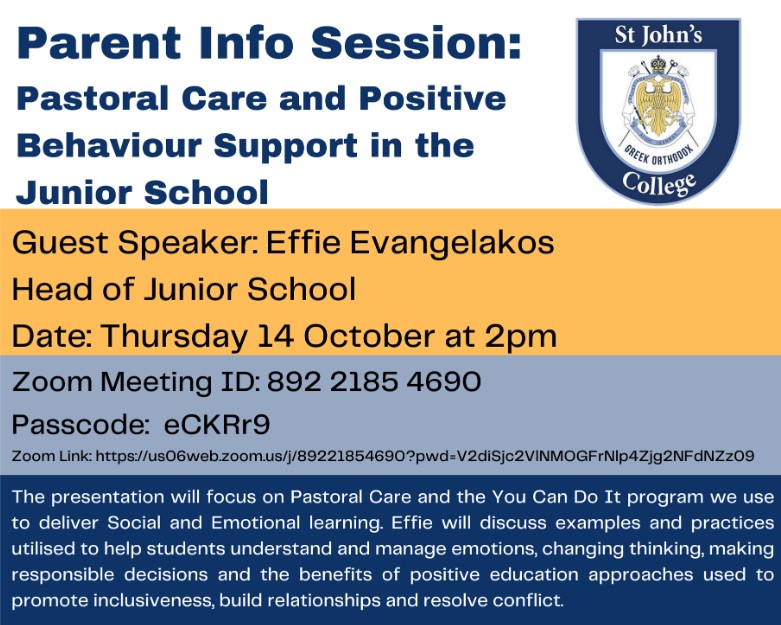 Community Information Sessions
The community information series will continue through until the end of November.  This program has been put in place as a way for us to stay connected as well as to provide information to parents.  The full program is available on SEQTA.  Sessions will be recorded for folks who are not available to join the live ZOOM events.
Rose Ceremony
Unfortunately, the Rose Ceremony may not take place due to the Year 12 students being in isolation.  We are planning a surprise for them to mark what would have been the final day of classes.  Thank you to Mrs Sarah Vogiagis, the PA and the O'Neil Family (Blackeys Hampers) for providing the study boxes for the Year 12 students on the day of the GAT.  We are doing our best to make the final term of school special for the Year 12 students.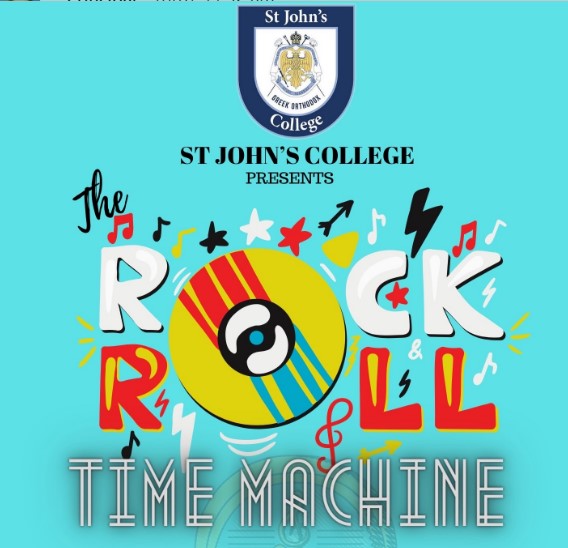 Junior School Concert
The is event will be performed during school hours on Friday November 19th and recorded for viewing at home.  Thank you, Ms Pradhan and Ms Dee, for supporting the students to prepare
.
Return to School
Our Year 12 students who are the only student permitted on site this week are now in a 14 day isolation period.   Providing no further Covid-19 positive cases are reported the college will reopen for the children of essential workers and vulnerable children on Wednesday 13th of October.
Week of Monday 18th of October
Foundation students attend school Monday Tuesday Wednesday
Year 1 and 2 students attend school Thursday and Friday
Children of essential workers and vulnerable students may attend each day in line with requirements.
Week of Monday 25th of October
| | |
| --- | --- |
| Year levels | From Mon 25 October W4&5 |
| Prep | Monday – Wednesday |
| Year 1-2 | Thursday – Friday |
| Year 3-4 | Tuesday – Wednesday |
| Year 5-6 | Thursday – Friday |
| Year 7 | Monday – Friday |
| Year 8-9 | Tuesday – Wednesday |
| Year 10 | Thursday – Friday |
| Year 11 | Monday – Friday |
| Year 12 (VCE units 3/4  final year VCAL) | Monday – Friday |
Masks in Primary Schools – information from ISV
Last week Professor Sutton announced schoolchildren in Year 3 and above will be required to wear masks indoors at school, and the masks will be 'strongly recommended' but not mandated for children in Prep to Year 2.  At a news conference, he cited international experience which showed the use of masks among younger children had mitigated the spread of COVID-19.  Professor Jane Munro, a paediatrician at the Royal Children's Hospital and a senior medical advisor to the Health Department, told the news conference that resources to help children understand COVID-19 and the mask requirement would be available on the Royal Children's Hospital website next week.  She reassured parents that young children would quickly adapt.  From Michelle Green ISV
If parents have any concerns, please contact Mr Derek Sherwood via SEQTA direct message; we understand some children may need an exemption and will support individual children in these cases.  Thank you for your cooperation and support in enabling us to meet DHS requirements.
St John's College Press Release Re Covid19 Case
A St John's College Year 12 student has tested positive for COVID19 and unfortunately the school is a Tier 1 exposure site.
St John's College is currently following all advice from the Victoria Government State Government, the Department of Health and Human Services as well as Independent Schools Victoria in responding to the COVID19 positive case within the school.
At St John's College, our priority is the health and wellbeing of our students and staff. We are acutely aware of the impact this exposure poses to our students and staff, particularly our Year 12 students as they approach the examination period.
The College has been acting with caution and in line with the School Operating Guide provided by the Victorian Department of Education and Training.  The Director of Operations Mr Derek Sherwood has initiated all required safety and hygiene measures.
The student attended the College on the day of the GAT Tuesday 5th of October.  He was feeling well and had no reason to believe he was infectious with the virus.  As at Saturday 9th of October no-one else in the school community has tested positive.
The College is taking the right steps forward to manage the situation and are currently working with VCAA to complete the applications for educational disadvantage for all affected students.  Our practice exam period commencing on Monday 11th of October has been transitioned to an online program.  Onsite programs for the children of essential workers and vulnerable children has been paused so everyone on site at the time of the possible exposure may get tested and isolate.
The College has enacted the COVID Response Plan which outlines the College's procedures and policies which are in line with current Government regulations. We are communicating directly with the students and families as the situation changes.
St John's College remains steadfast in its commitment to the personal and academic growth of our students. As such, our curriculum is focused on supporting students to maximise online learning and our Pastoral Care and Student Wellbeing Programs. These programs will continue to support all our student's emotional health and wellbeing during this time.  Our student wellbeing team are providing ongoing spiritual, psychological and learning support for our students.
College Principal Mrs Anna Urban thanks the community who have responded with diligence, compassion and understanding at the challenging time.  There are several other families impacted by the spread of the virus in spreads unrelated to the school.  Father John Frangos and Bishop-Elect Evmenios pray for the full recovery of everyone in our community and the broader community who are unwell at this time.
The community are currently creating a co-collaborative song 'R U OK' to be launch on October 27th – International Day of the Child.  We reach out to all the children and young people across the world whose lives have been so severely impacted by the pandemic.
Year 12 Exams – Scored vs Unscored VCE
This week a letter will be sent from Head of Senior School Mrs Sarigianoglou about arrangements for our students moving forward.  The world is changing quickly and universities are adapting to the circumstances facing our Year 12 students.  Universities are offering alternate entry pathways into courses so that students who feel their results will be compromised due to completing half their entire VCE in lockdown can complete their VCE without sitting exams.
The goal of Year 12 is to finish school with a VCE or VCAL award.  Students do not need to sit exams to successfully complete school; many parents are not aware of this option.   Some students do require an ATAR and must sit exams; other students may choose post-school courses that do not require an ATAR and therefore they do not need to sit exams.  When students do not sit exams, they complete an unscored VCE.  There are many more post-school options available for students who sit an unscored VCE. We know many of our students are experiencing the significant mental strain due to the long periods of isolations; it is very stressful to be preparing for exams.  In supporting students to find alternate pathways our intention is to reduce or eliminate the stress/anxiety of the exam period.  Students' health and wellbeing must be prioritised alongside the successful completion of school and transition into the desired post-school pathway.  Mrs Sarigianoglou is working with individual students and their parents to ensure the right pathway is in place for each young person.
Term 3 Arrangements
From Friday 5 November all students are expected to return to onsite learning everyday.
Students who present with any COVID symptoms are to be sent immediately to senior reception and isolated in COVID-19 first aid room.  Parents will be contacted and will be asked to come as quickly as possible to collect them from school.
Online Learning
Please refer to SEQTA for all instructions about online learning.  Please contact our Head of Junior School – Mrs Evangelakos, or our Head of Senior School – Mrs Sarigianoglou, if you need assistance or support.  Feedback is welcome so if you need more (or less) work from teachers for your children please let them know.  All families have different expectations and capacity to assist students; we are happy to make adjustments if they are required.  Please see the SEQTA notice board for information on health and wellbeing services/information.
There is a lot of information on SEQTA;  please ensure you check the notice board a couple of times each week (as well as your SEQTA direct messages).
Take care everyone, stay safe and well.
God Bless,
Mrs Anna Urban
Principal
St John's College Preston