Principal's Bulletin Term 4, Week 5, 2021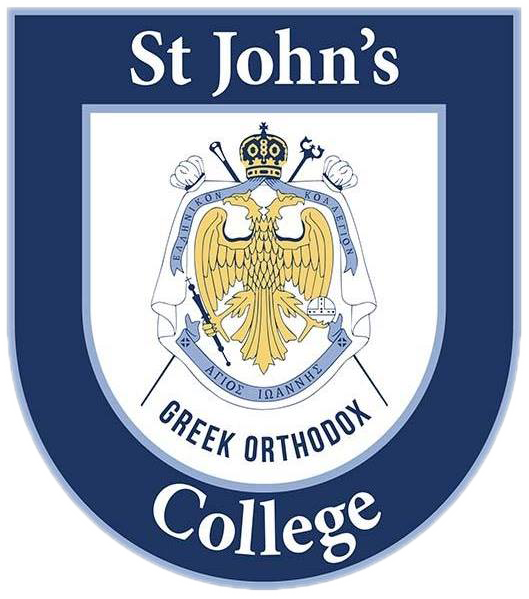 Dear St John's College Community,
Our hearts and moods were uplifted last week when our school began to fill with students and staff. We are so delighted that as of this coming Wednesday 5th November all students are back on site all day every day!
So lift your hands and give thanks to God for his marvellous kindness and for his miracles of mercy for those he loves! Psalms 107:31-38
However, we do not forget those in our community who are unwell, and we continue to pray for their full recovery.
It is extremely important we take every precaution to protect our students who are not vaccinated from the virus. Therefore, students MUST stay home if they are unwell or a primary close contact; call the 24hour Covid 19 Hotline for guidance 1800 675 398
Parents – if your child has been sick with the virus please ensure they have a clearance test before sending them to school.
Although the Victorian State Government are permitting all school-based activities all workers and visitors onsite – including parents – must meet the current vaccination requirements.
Please be prepared to show evidence of vaccination before entering the school premises: thank you for your cooperation in regard to this matter. Your children's safety is our priority.
Sections of the school may have to close at short notice if we are informed of an exposure.
Students or staff who become unwell need to provide evidence of being non-infectious before returning to work or school.
For parents who choose to keep children at home, schoolwork will be available on SEQTA; teachers are not able to deliver face to face and TEAMS classes concurrently. If there is a short, class specific closure please follow the online learning protocol advice available on SEQTA and our website.
Students who present with any COVID symptoms will be sent immediately to first aid and isolated in COVID-19 first aid room. Parents will be required to collect them from school.
We are taking a number of steps to support onsite learning, including staff vaccination, ventilation, physical distancing for staff and students, and mask wearing. Please see health and safety advice from Mr Sherwood on SEQTA.
Please see a letter sent to all parents on 26th October about arrangements for events over term 4. We are proceeding with an abundance of caution and endeavouring to be as inclusive as possible. We are also planning to minimise disruption in the event of a partial or full closure if the virus begins circulating in the school.
OXI Day Video
Term 4 Calendar Reminders
27th Oct – Year 12 Exams Commence – English
1st Nov – Mid Term Break – no school (VCE Exams Continue)
1st Nov – Student leadership applications for 2022 close
2nd Nov – Cup Day Public holiday
3rd Nov – All students return to onsite learning
8th Nov – Out of School Hours Care Program Opens
Community Information Session with Principal and Dr Gabby Ostrognay (Parent Opinion Survey Feedback) 6.30pm – online
9th Nov – PA Annual General Meeting 6.30pm online
11th & 12th Nov – Author Visit for Book Week – online
11th & 18th Nov – Greek testing for new students (PAT 2022)
11th Nov – Remembrance Day
12th Nov – JS Book Week Dress Up Day
15th to 19th Nov – PAT Testing Week
17th Nov – Prep Transition Day 1 – online
18th Nov – Parent Morning Tea with the Principal – online
19th Nov – JS Concert – Rock Through the Ages – to be recorded and distributed
20th Nov (Saturday) – International Children's Day launch of RUOK song: online
22nd Nov – Y7 Immunisation (regular program not Covid-19)
24th Nov – Prep Transition Day 2- online
24th Nov
SS Transition click and collect – new families
JS Transition click and collect – new families
24th Nov – JS 2022 New Parent Information Session – online
29th Nov – Head Start Week; Y11 and 12 2022
30th Nov – PA Committee Meeting – online
1st Dec – Prep Transition Day 3 – online
3rd Dec – Final Day for Y10 and Y11
6th to 8th Dec – Tournament of the Minds Y5-9
7th Dec –
Year 7 Transition Day – online
SS Level Up Day
7th Dec – SS 2022 New Parent Information Session (inc. Y7) – online
9th & 10th Dec/13th & 14th Dec – Problem Based Learning Program Y7-10
9th Dec – Volunteer Afternoon Tea thank you from SJC TBC
10th Dec – Year 6 Graduation – online
13th Dec – SS Presentation and Y12 Graduation – online
JS Classes 2022 Released
14th Dec – JS Level Up Day / Y7 Transition Session 2 onsite TBC
15th Dec – Activity/End of Year Celebration Day for all students
Students conclude for 2021 at 3pm
16th Dec – College office closes for 2021
10th Jan- College office opens for 2022
28th Jan – Prep Transition Program Onsite – TBC
Community Information Sessions
The final afternoon session will be held at 2pm on Thursday 11th of November. The topic is 'Help! My child is becoming a teenager!' the presenter is our consultant psychologist Ms Carly Burgess.
On Monday 8th of November at 6.30 pm Dr Gabby Ostrognay will share the Parent Opinion Survey results feedback and I will share Feedback 2021 and Feedforward 2022. I look forward to updating you about our progress and plans for the future.
There is a lot of information on SEQTA; please ensure you regularly check the notice board as well as your SEQTA direct messages.
God Bless,
Mrs Anna Urban
Principal