Principal's Bulletin Term 4, Week 3, 2021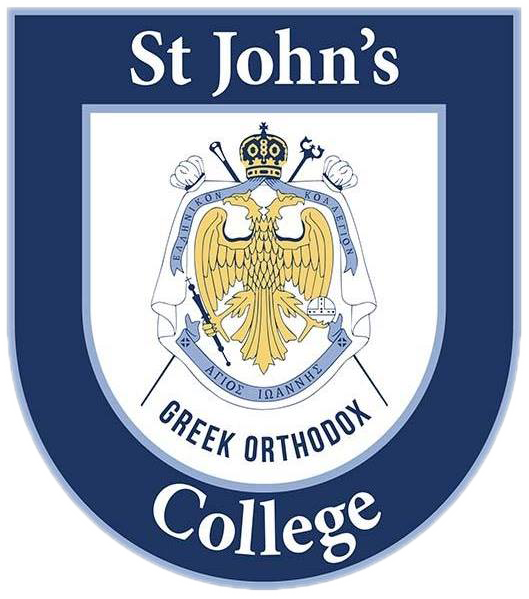 Dear St John's College Community,
Thank you for your messages of support, understanding and cooperation in responding to the sudden closure of the College last Monday 11th Oct. All primary contacts have been contacted. At this stage there has been no transmission of the virus to any close contacts which is great news. Please follow the advice from the Department of Health.
UPDATED INFORMATION RETURNING TO SCHOOL
The Victorian State Government (VSG) has brought forward the staggered return to onsite learning. All students across the state will return to fulltime onsite learning by 5th November.
As the college is closed as a Tier 1 site up to and including Friday 22nd of October, we will resume onsite learning from MONDAY 25TH OCTOBER as per below:
Children of essential workers and vulnerable students may attend each day in line with requirements.
Foundation students attend school Monday, Tuesday and Wednesday
Year 1 and 2 students attend school Thursday and Friday
Years 3 and 4 -Tuesday and Wednesday
Years 5 and 6 – Thursday and Friday
Year 7 and 11- full-time, five days
Years 8 and 9 – Tuesday and Wednesday
Year 10 – Thursday and Friday
From Friday 5 November all students will return to onsite learning Monday to Friday.
Please keep checking SEQTA and the website for updated information.
COVID-19 Protocols
Students who present with any COVID symptoms are to be sent immediately to senior reception and isolated in COVID-19 first aid room.
The following is a press release from Independent Schools Victoria:
Premier Andrews said the easing of restrictions was due to the fact Victoria is set to hit its 70 per cent double dose vaccination target in the Roadmap nearly a week early. Further changes will be announced when the state hits the 80 per cent double dose target, which is predicted to be the first week of November. The Premier said 89 per cent of the population over the age of 16 have now had a first dose of the vaccine and some 65.5 per cent have had a second dose. Of those in hospital with the virus, 90 per cent were not fully vaccinated, a figure that rose to 97 per cent of those in intensive care. He said close to 90 per cent of students aged 12 to 15 had had at least their first dose. Masks will still be required both indoors and outdoors for all Victorians.
Online Learning
Please refer to SEQTA for all instructions about online learning. Please contact our Head of Junior School – Mrs Evangelakos, or our Head of Senior School – Mrs Sarigianoglou, if you need assistance or support. Feedback is welcome so if you need more (or less) work from teachers for your children please let them know. All families have different expectations and capacity to assist students; we are happy to make adjustments if they are required. Please see the SEQTA notice board for information on health and wellbeing services/information.
LAST CHANCE – ARE YOU OK? Song
Sing, play and dance along to our original song. All of the information; the backing track, costume ideas, logistics, and how to record are all found here. Follow the instructions (link on SEQTA); upload your video and then Ms Pradhan will create the video. We will launch our song on Oct 27th which is International Children's Day Australia.
Rose Ceremony
This weekend we were happy to deliver a rose to be planted in the garden, along with Roses chocolates to our Year 12 students. We are so proud of the amazing resilience they have shown; the group of students have completed half of their final years of school learning from home. We commend them on their amazing efforts.
Community Information Sessions
The community information series will continue through until the end of November. This program has been put in place as a way for us to stay connected as well as to provide information to parents. The full program is available on SEQTA. Sessions will be recorded for folks who are not available to join the live ZOOM events.

Junior School Concert
The is event will be performed during school hours on Friday November 19th and recorded for viewing at home. Thank you, Ms Pradhan and Ms Dee, for supporting the students to prepare.
Junior and Senior School – Parent Teacher Student Interviews
Due to the current COVID-19 restrictions in Victoria, Term 4 Parent/Teacher/Student Conferences will be conducted remotely; via telephone for junior school students and via TEAMS for senior school students.
The School Interviews Portal opens for bookings at 9am Thursday 14 October and closes at 11:59pm Thursday 21 October.
http://www.schoolinterviews.com.au use code 2zakr
All instructions and details on how to book will be forwarded by via a direct SEQTA message today.
Staying Up To Date
There is a LOT of information on SEQTA; please ensure you check the notice board a couple of times each week (as well as your SEQTA direct messages).
God Bless, Mrs Anna Urban, Principal
Letter to Year 12 Students
CONGRATULATIONS YEAR 12 2021
We are SO proud of you.
You have persevered through the many challenges of 2020 and 2021 to complete your final years of school.
You have leaned into one another and looked after each other. You have nurtured each other, cheered one another on and studied hard. You are champions.
We are sad we are not able to have you on site for your Rose Ceremony on your final day of classes: but we are delighted to deliver a rose for you to plant. As it flourishes and grows, so will you.
"I prayed to God to make me strong and able to fight, and that's what I've always prayed for ever since."
Whatever is next on your journey as young adults; exams, university, TAFE, traineeships, apprenticeships or work, we look forward to acknowledging you on Presentation Day.
God bless you always, from Mrs Urban, Mr Sherwood, Mrs Sarigianoglou, the teachers, staff and students of St John's College.