Principal's Bulletin Term 4, Week 6, 2021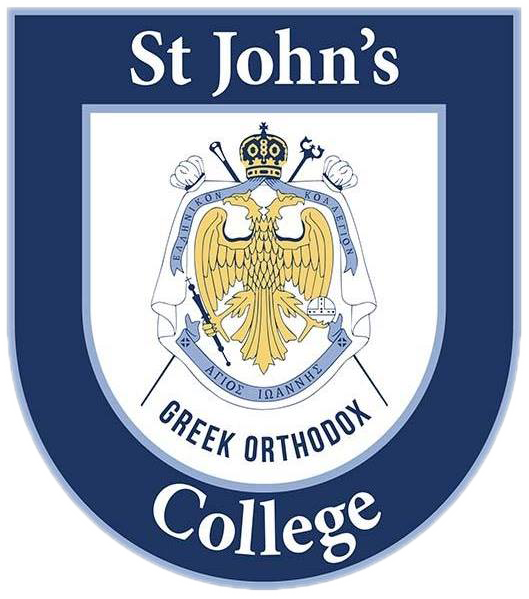 Dear St John's College Community,
Wednesday the 5th of November is a day we will remember forever: the day all our students and staff returned to onsite learning. Watching the students greet one another was completely joyous. Every single child and young person walked through the gate with an enormous smile on their face. We often say how special and unique our school is; those of us who have worked or studied in other schools know our students are a very special group of children and young people. They are respectful and kind to one another and to our teachers. As a small school we know our students and nurture them as individuals. The importance of trusting relationships as a part of school life at St John's was reinforced last week when we were all together at school once more.
Whilst we are blessed to have technology that facilitates learning when we can't be together, nothing replaces the feeling of being together in person to sustain our relationships and create a happy school. However, we do recognise that not every adult, young person or child is feeling good right now; many people are suffering from lockdown fatigue, anxiety or other mental health challenges. If your child needs assistance, please inform our Heads of School – Mrs Sarigianoglou (Senior) or Mrs Evangelakos (Junior) – and they will help your child access supports including meeting with our College Chaplain and psychologist. Our pastoral care and Orthodoxy teachers will also be connecting with children and young people to ensure their spiritual and emotional needs are met over the coming weeks and months.
Community Information Sessions
The final afternoon session will be held at 2pm on Thursday 11th of November. The topic is 'Help! My child is becoming a teenager!' the presenter is our consultant psychologist Ms Carly Burgess (Zoom invitation on SEQTA notice board).
On Monday 8th of November at 6.30 pm Dr Gabby Ostrognay will share the Parent Opinion Survey results feedback and I will share Feedback 2021 and Feedforward 2022. I look forward to updating you about our progress and plans for the future (Zoom invitation on SEQTA notice board).
On Tuesday 9th of November at 6.30pm Sarah V. (PA President) is hosting the AGM for the Parent Association followed by a planning meeting; everyone is welcome, and we encourage you to attend (Zoom invitation on SEQTA notice board).
This week is the Junior School Book Week


Out of School Hours Care – Child Safety and support for working parents
Thank you to Mrs Drougas and Mr Sherwood for working hard to prepare for the reopening of before and after school care from Monday 8th of November. Please see SEQTA to find out how to register your child/ren for the program. Friendly reminder that the gates open at 8.15am: I did open the gates earlier last week so I could greet all the children as they returned from remote learning, but this was an exception. Junior School children on site before 8.15 and after 3.00 must be enrolled in OSHC.
School Fees
Over the past term around half a dozen families have contacted the school to ask whether the College will be providing a concession for 2021 given the pandemic circumstances. It is important that parents/guardians understand how the College fees are structured and why a concession is not available this year.
• St John's College is a registered charity and not for profit. This means that if the College ever does have an operating surplus (profit) these funds are required by the Australian Charities and Not-for profit Commission to be reinvested in the organisation https://www.acnc.gov.au/
• St John's College fees are very low, amongst the lowest of any independent school. The government funding we receive, along with fees, does not cover the cost of educating each student each year. The shortfall is significant.
• The College Board is responsible for setting the strategic direction of the school including setting the fees. The Board of Directors is made up of a group of eminent Greek Orthodox community members including lawyers, accountants, businesspeople and priests: Bishop Elect Evmenios and Father John Frangos are co-chairs of the College Board.
• Schools are highly regulated and all processes in the school are fair and are in line with the stringent requirements of the Australian Tax Office, the ACNC and the VRQA.
• We are blessed that His Eminence Makarios and His Grace Evmenios provide what is needed to our school so that we in turn provide a faith-based education for our children; we thank them with all our hearts.
We thank our parents and guardians for your ongoing commitment to our school; as a parent who sent my children to an independent school, I understand full well the sacrifices that are made to provide our children with a faith and values-based education.
There is a LOT of information on SEQTA; please ensure you regularly check the notice board as well as your SEQTA direct messages.
God Bless,
Mrs Anna Urban
College Principal