Principal's Bulletin Term 2, Week 2, 2022
Dear SJC Community,
Christos Anesti and  HAPPY MOTHERS' DAY to all our mothers, grandmothers and carers. I hope you all have a beautiful day on Sunday. Thank you for the love you show and the service you give your loved ones everyday. Today we have the Mothers' Day Stall – thank you PA. On Monday 9th May we have a Mothers' Day Brunch here at school also organised by the PA. God bless our mothers and thank you PA.
Thank you to Ms Drougas, Mr Sherwood, Mrs Vogiagis, Pantelis Kresta and the PA for organising/helping with the Olive Harvest celebration last Sunday. I appreciate all our teachers attending to support the event and thank you to all the families who attended. 35 kilograms of olives were picked – Daminos G's family won most olives picked at 14kg.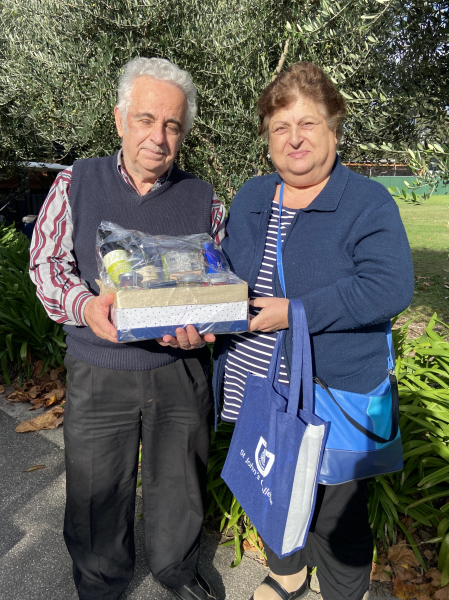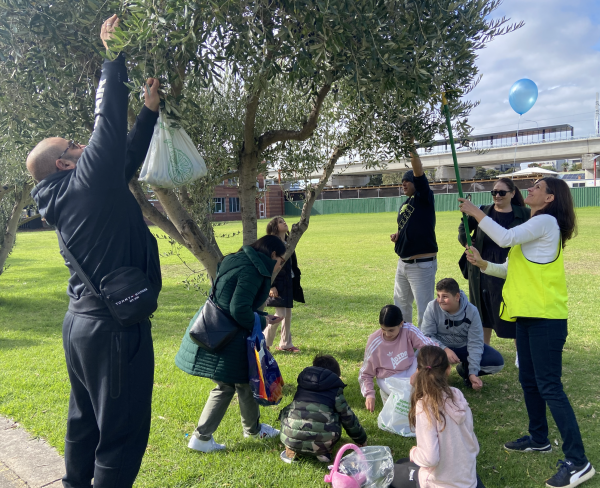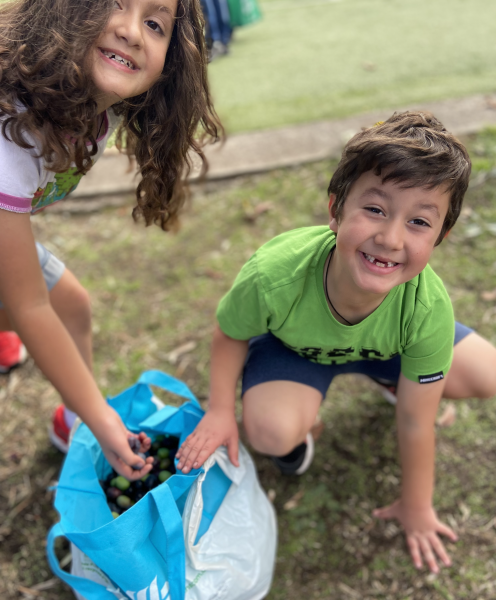 Thank you to Mrs Giannos, Mr Neilson, Mr Connell and Ms Crake for taking our students to Oakleigh Grammar on Wednesday for the NSE. It was a wonderful day; I was very proud of the manner in which our students played the games and presented themselves. Congratulations to Christopher M, Emily L, Pantelis S, and Helena P who won 'best and fairest' competitor medals.
Coming up next week is Naplan testing
Parents please do not stress about these tests. The intention of the data is to inform the federal government about funding needs and address education inequality across Australia. It is a pity the test results have been hijacked by many organisations as a measure of school success. The very best measure of each child's learning and growth is provided by their teachers as it is teachers who watch students grow and develop every day – not just academically but as people and Christians.
Excursions
Careers Show – Debating Tournaments – VCE Top Designs … there is a lot happening next week. Please check the College Calendar on the website for more information.
Enacting Christ's Love for Us
This term we focus on the value of EXCEL and I am encouraging all of us to think about how we can excel as a Christian community. In every community, there are people who are different to us and who we may not choose to have as friends. In our community, we have some students with different personalities and sometimes children have disagreements.
There are times students make poor choices and/or sometimes children are not good at regulating their emotions and behaviour because of their developmental stage: they may say or do things that hurt others.  Please trust we do not tolerate unsafe behaviour. It can take children time to learn how to appropriately socialise and, at every age/stage new challenges arise. Children and young people learn through making mistakes and we teach them the right way when they are taking the wrong path.
Matthew 5:43-48 says we are to love our enemies and pray for them. Romans 12:20 says we are to provide for them. As Christians, we have to try not to respond with fear and hate when others disappoint us or hurt us or our children. Instead, we try to express the love of Christ in us. All children are children of God and we must be careful not to judge others as one day our own children may be the ones making a mistake. I encourage parents to try to show compassion and understanding. I know this can be hard when you see your child is hurting so this is when we must pray for help.
May God Bless our children and keep them safe.  May He guide us to show them how to manage themselves to 'walk the right path' as Christians. May He give us the strength to role model forgiveness and understanding.
Mrs Anna Urban
College Principal