Celebrating Hellenic Heritage and Education in Melbourne
We are thrilled to share with you the exciting and enriching experiences St John's College had over the weekend, celebrating our Hellenic heritage and contributing to the revitalisation of Modern Greek education in Victoria.
St Nektarios Feast Day Celebration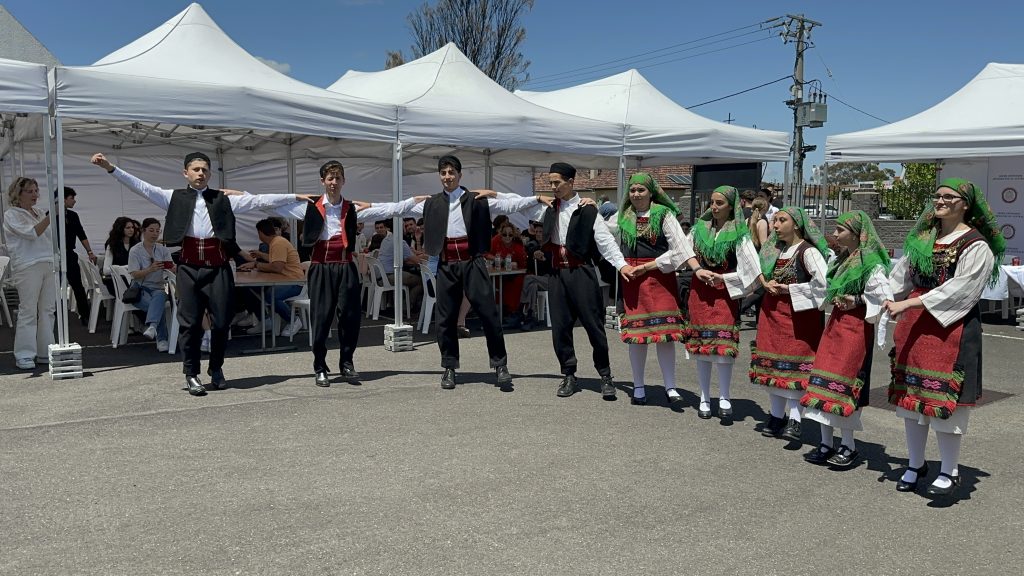 hese moments of cultural expression are vital in preserving our traditions and instilling a sense of pride in our younger generation. Our weekend kicked off with a heartwarming church service at St Nektarios parish. The atmosphere was filled with reverence and joy as we honoured the feast day of Saint Nektarios, a momentous occasion for our Greek Orthodox community. St John's College was proud to engage with the local community and foster connections. It was an excellent opportunity for our students, parents, and staff to interact with the broader community, sharing our school spirit and promoting the values that define us.
Dazzling Traditional Greek Dances
Adding a touch of cultural vibrancy to the event, our school's dance group took the stage, performing traditional Greek dances that left the audience in awe. The passion and dedication of our students showcased the richness of our Hellenic heritage, leaving a lasting impression on all who attended. T
Pharos Event on Bilingual Upbringing
The weekend's excitement continued with our participation in an event organised by Pharos, a dedicated working group focused on revitalising the teaching of Modern Greek in Victoria. Esteemed Professor Joseph Lo Bianco from Melbourne University led a thought-provoking discussion with parents about strategies for raising bilingual children in Victoria. Emphasising the crucial role that family and home environments play in bilingual education, Professor Lo Bianco provided valuable insights that left our community inspired and motivated.
This event was a fantastic initiative, and St John's College wholeheartedly supports the efforts of Pharos. The prospect of repeating and extending such events is some 
thing we eagerly anticipate. It is through collaborations and conversations like these that we can contribute to the growth and sustainability of our beloved Hellenic culture and language.
Looking to the Future
St John's College is excited about the positive impact our school is making in the wider community. Our commitment to preserving and promoting Hellenic heritage and language remains unwavering. We look forward to more opportunities to engage with the community, contribute to initiatives like Pharos, and nurture a sense of cultural pride and linguistic diversity among our students.
We extend my gratitude to everyone who participated in these events, contributing to the vibrant tapestry of our Hellenic community in Melbourne. Let's continue to work together to celebrate and preserve our rich cultural heritage for generations to come.
Kristian Raspa
Head of Hellenism
Leading Teacher – Community Engagement
St John's College, Melbourne